As you guys know,
I love Halloween
. Some people would say I love it "too much," but those people are clearly not recovering theater kids like me. And, while it's no secret that Halloween is largely an excuse for dressing really slutty with social impunity, I was really struck this year by some of the insane contrasts between male and female versions of the same outfit. So, I decided to say "Happy Halloween" to you readers by showing you some of the most hilariously egregious examples of "sexy" female costumes found on the internet:
First,
The Bloggess featured
a Male versus Female "Body Bag" costume on her blog:
Then, some internet searching revealed these favorites.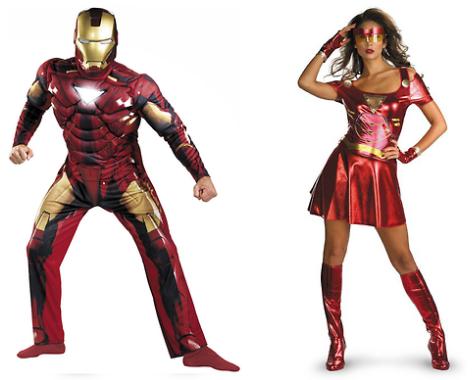 Yeah, Sexy Ironman shouldn't be a thing.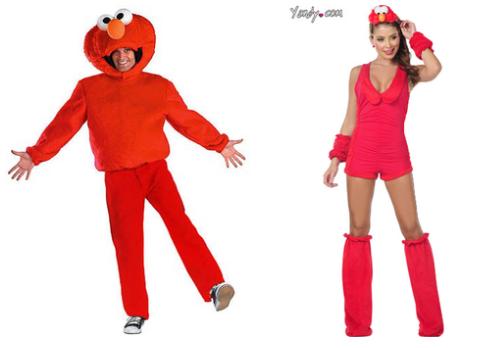 Sexy Elmo?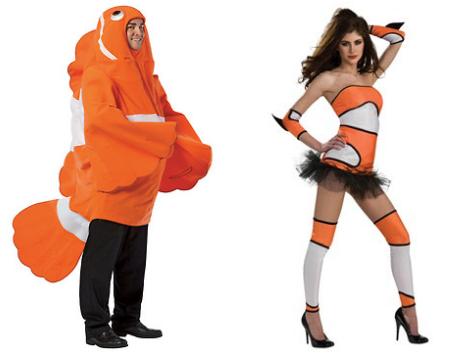 Continuing the trend of sexy children's costumes: Sexy Nemo!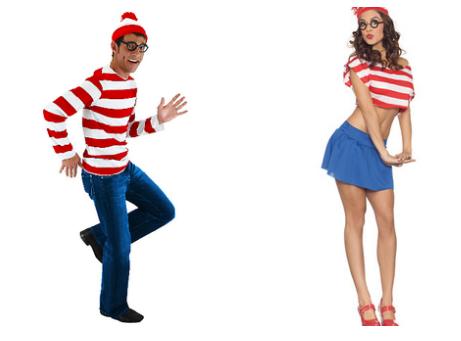 Where is the rest of Sexy Waldo's outfit?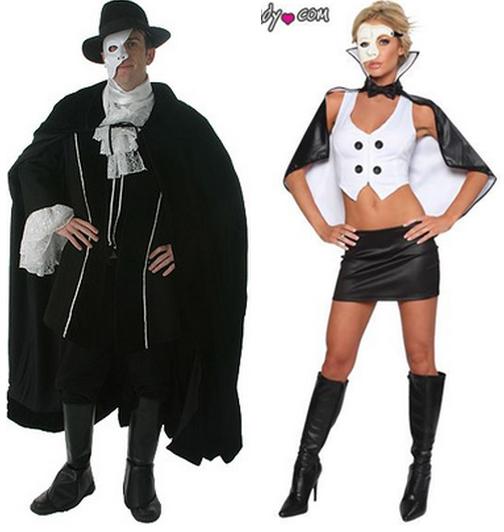 Honestly, I don't think Andrew

Lloyd

Webber would have a problem with this Sexy P

hantom of the Opera.
And this is why so many women on the Mayflower died of exposure.
Mrs. Potato "Gimme Some" Head. (That's a crude joke, but honestly this costume looks less "sexy" and more like Mrs. Potato Head's second grade class ran out of fabric.)
Shark Barbie? Aka, "how are we supposed to know that's a shark?" Aka, "Do sharks wear heels?" Aka "This is the exact same costume the comes up for 'Sexy C.S. Lewis White Witch.'" Aka, "Is this the kind of shark Jimmy Buffet was talking about in 'Fins?'"
"I like my beer WITH head HAH HAH HAH HAH HAH" - every dude at the bar.
"I've got it, Debbie. I'm going to go as corn!" "Bitch, you'd better make that sexy corn." "Um, duh, what other kind of corn is there?"
Somebody's not making it to the afterlife intact!
"Well, I've never actually seen Star Wars, but..."
And, I'm sorry, but this is the encore: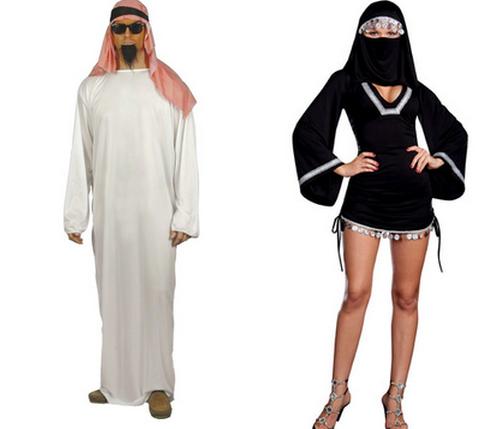 Um... SEXY BURKA? I guess there is a tiny, remote possibility that this costume could be used as some sort of pointed feminist commentary about oppression of women, but for some cynical reason I'm thinking it's just going to be worn by Kim Kardashian. Except with boob holes cut out in the middle.
Many, many of these costumes were stolen from
this great Tumblr
, which deserves lots of credit and has lots more costumes like this that aren't featured here. If I've learned anything from these costumes, it's that absolutely
anything
can have a "sexy" ladies version. This clinches it: next year, I'm going as Sexy Jabba the Hut.
Bonus Addendum:
here's a link to my favorite thing to watch every Halloween:
Girls' Costume Warehouse
.
Sign up here with your email